We have improved your favorite software once again and have implemented some of your suggestions. We want Tube Sites Submitter to be an efficient tool for you!
New version and what's new?
– login extended to max. 16 characters
TSS can register and log in to tube sites using an username up to 16 characters in length
– profile e-mail allows new domain extensions ( longer than 4 characters )
Goes for domain extensions like www.Domain.video etc.
– editing account from the manual video upload window
From now on it's possible to set login & password to tube sites during manual uploa
– auto login to Tube Sites Submitter
Tube Sites Submitter will automatically log in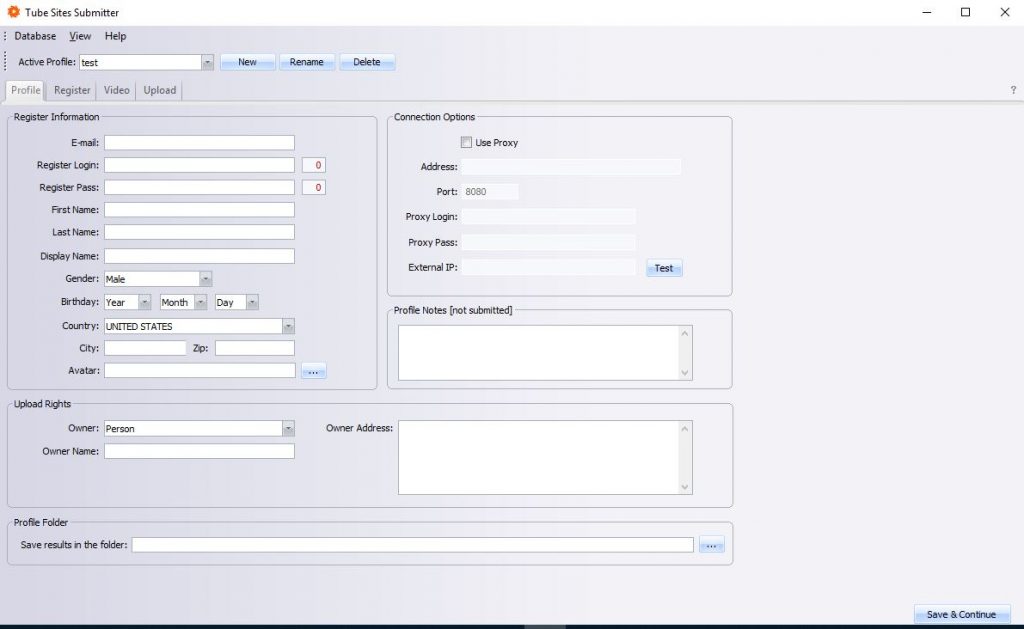 Upgrade to the new version is for free.

Just open Tube Sites Submitter and the self-installation process will automatically install the new version. Also don't forget to update the database, we have added new adult tube sites, where you can immediately create profiles and upload your videos.
Still not using Tube Sites Submitter? Start uploading your videos today to more than 230 adult tube sites!