From the questions and requests you sent to our support team, we picked some of the top mistakes made by an adult webmaster using the Tube Sites Submitter. With these errors, the effectiveness of the Tube Sites Submitter rapidly decreases. Check out the 10 most common adult webmaster errors when using our video upload submitter.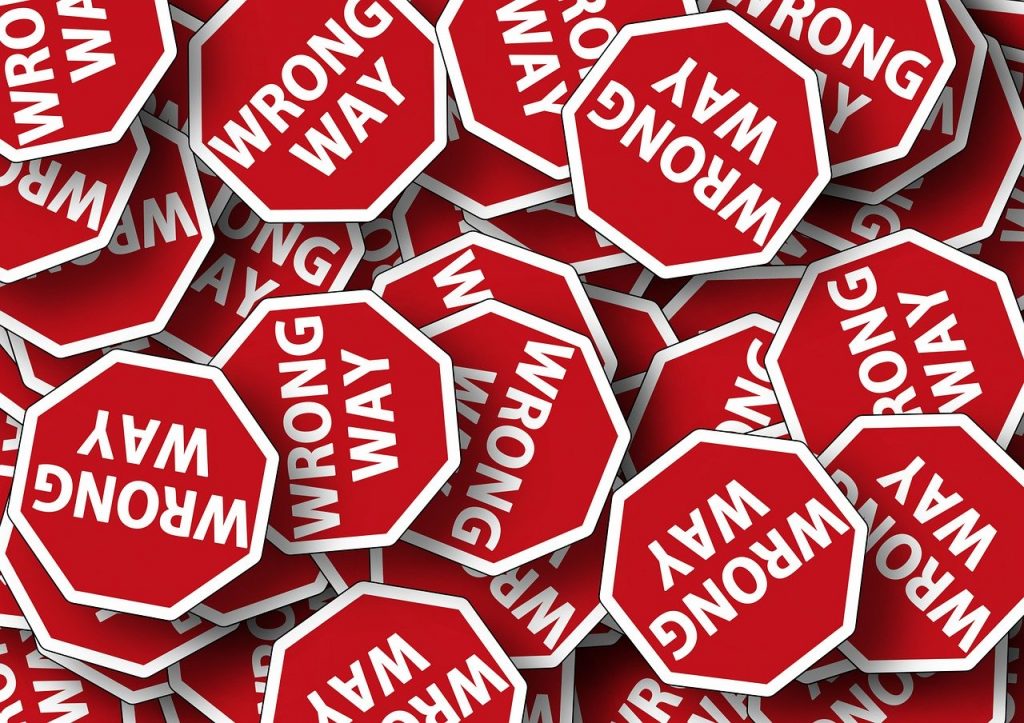 The name of the pornstar or celebrity is not filled out
When a video containing a celebrity or pornstar is submitted her/his name isn't filled out in Tube Sites Submitter. Tube Sites Submitter can automatically send this information to many adult tube sites, so in case you don't fill out the name of the star, then your video won't be automatically assigned under the channel of that particular pornstar/celebrity and your video will lose valuable traffic what converts.


Big and long advertising banners during the video start
Some webmasters include annoying big banners on the beginning of their videos. A lot of tube sites don't accept this. Unless you don't own a paysite and don't have original exclusive content please don't do that.


The watermark is too big
A big watermark will get you only shadow banned at most places. The tubes will simply disable your profile, because most of them don't accept big watermarks. You can make a deal with the adult tube site owners on publishing videos using big watermarks in case you own a paysite with exclusive content. Otherwise using big watermarks on videos means BAN in many cases.

Choosing incorrect categories
Selecting the proper categories is the gateway to a successful outcome. If you want to succeed, you first have to understand what each category means and how to divide them correctly. Otherwise your videos will lose between millions of other videos. Check out our Tube Sites Submitter Blog for how to set the proper categories. Check out our articles too about how to properly use Tube Sites Submitter.

Spamming
The quantity is not important, but the quality is. Plenty of good scripts exists nowadays that can easily catch spammers at adult tube sites. Focus rather on high-quality videos to get a good rating and the amount of your followers will quickly raise.


Incomplete video description
A big mistake by webmasters who upload videos using Tube Sites Submitter is that they describe the video incompletely and they also do not follow the description length that is directly defined in Tube Sites Submitter. Then this description looks like an unfinished one.


IP address change
Changing IP addresses frequently is a problem, since many systems that work on adult tube sites evaluate this behavior as spam. Register the profile on tube sites using a single IP address what then will be used during the video uploads for that one particular profile.


Too much expectations
Success won't come after three days of working and uploading videos to the tube sites. You need to set up your work for a few months ahead if you really want to be successful and get traffic to your projects. You have to work with Tube Sites Submitter for at least 3 months. Upload videos every day and success will come!


Focusing only on the largest adult tube sites
This is a mistake, because we have very well niched adult tube sites in the database, which publish your video very quickly and those videos will be viewed by a lot more people as it were uploaded to the largest adult tube sites. It happens pretty often that you upload a video for example at Pornhub, but the video will be viewed only 2000 times, while on many niched tube sites this number could be significantly higher. 


Not updating the database
Do not forget to update your database frequently, because skipping this part will lead into reducing your chances for submissions to new adult tube sites. Our team updates the adult tube sites database daily to make sure your video uploads work. We not only set the video to be uploaded properly, but we also check the category settings, the length of the description, the correct video formats etc.