Your sales need good analysis! This application will analyze your sales and expenses in a few minutes. Makes your statistics clear and tidies up your numbers.
We all know this well, you have registered an affiliate account at various companies and you have no idea where you have sales, how much you earn, how many clicks, or what programs maybe paysites convert well. All this necessary and very important information will be shown to you by Nifty Stats – affiliate stats tracking software.

You can analyze your statistics up to 30 days for free!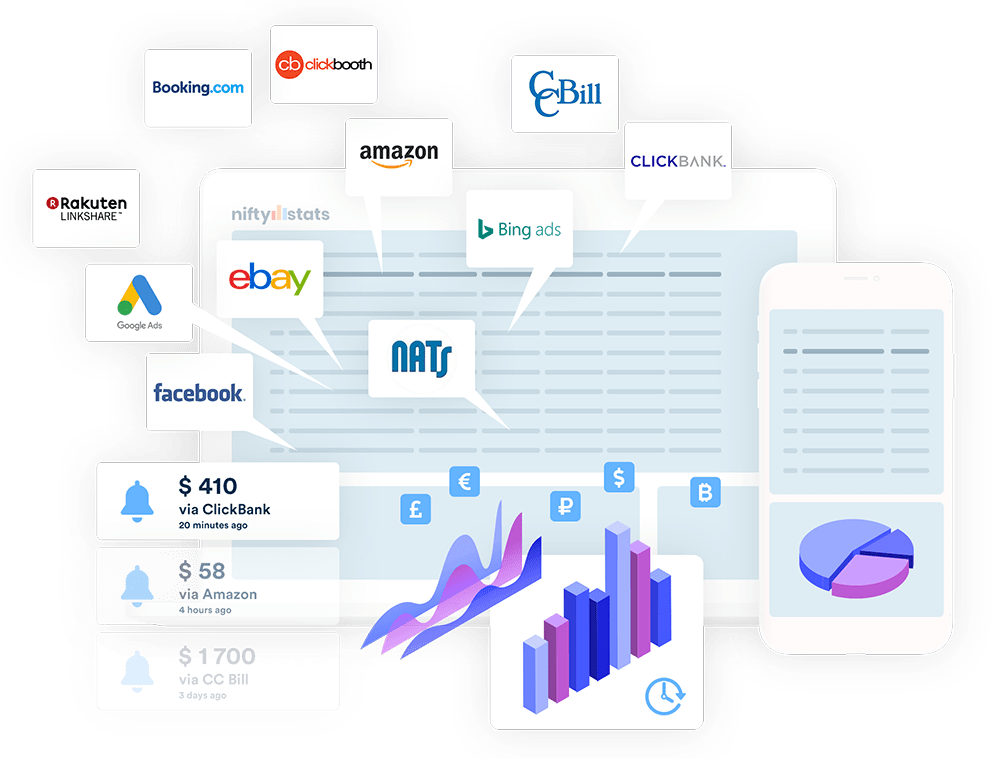 Nifty Stats is a desktop utility, which automatically in regular intervals downloads the stats from your affiliate programs, affiliates networks, advertising networks. Nifty Stats brings automated statistics right to your desktop for any time frame pre- defined by you – and it shows these stats in real time and on regular basis. It is 100% safe and entire communication runs just between your computer and the server of your affiliate program.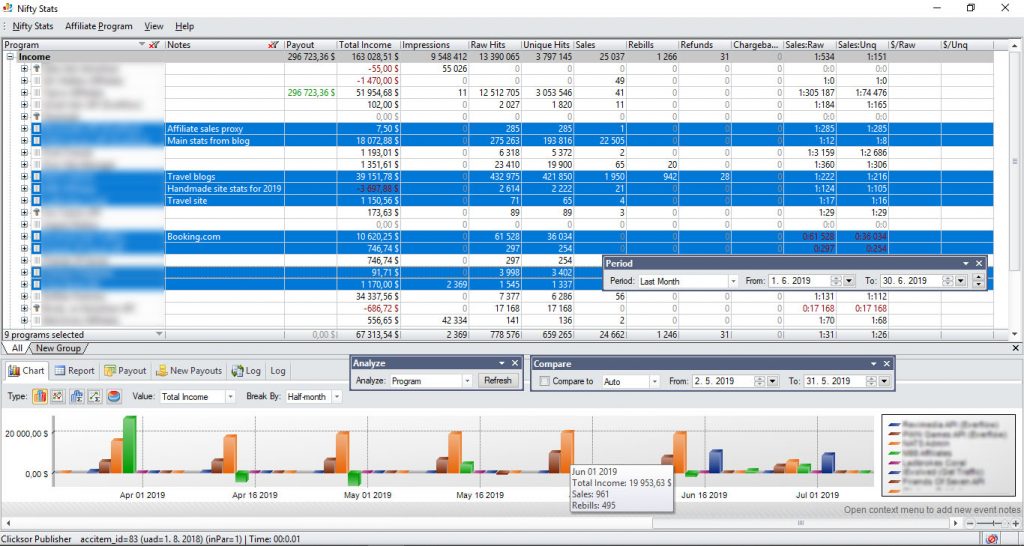 See sales, after 24 hours I re-downloaded the statistics in the Nifty Stats
application, but some of the signups were no longer available. There was a
difference in the statistics, so you knew which affiliate programs were probably robbing webmasters and you could immediately stop working with them.

Nowadays, I have not encountered this and it seems that affiliate programs are more responsible these days.
Here you can see another list of functions.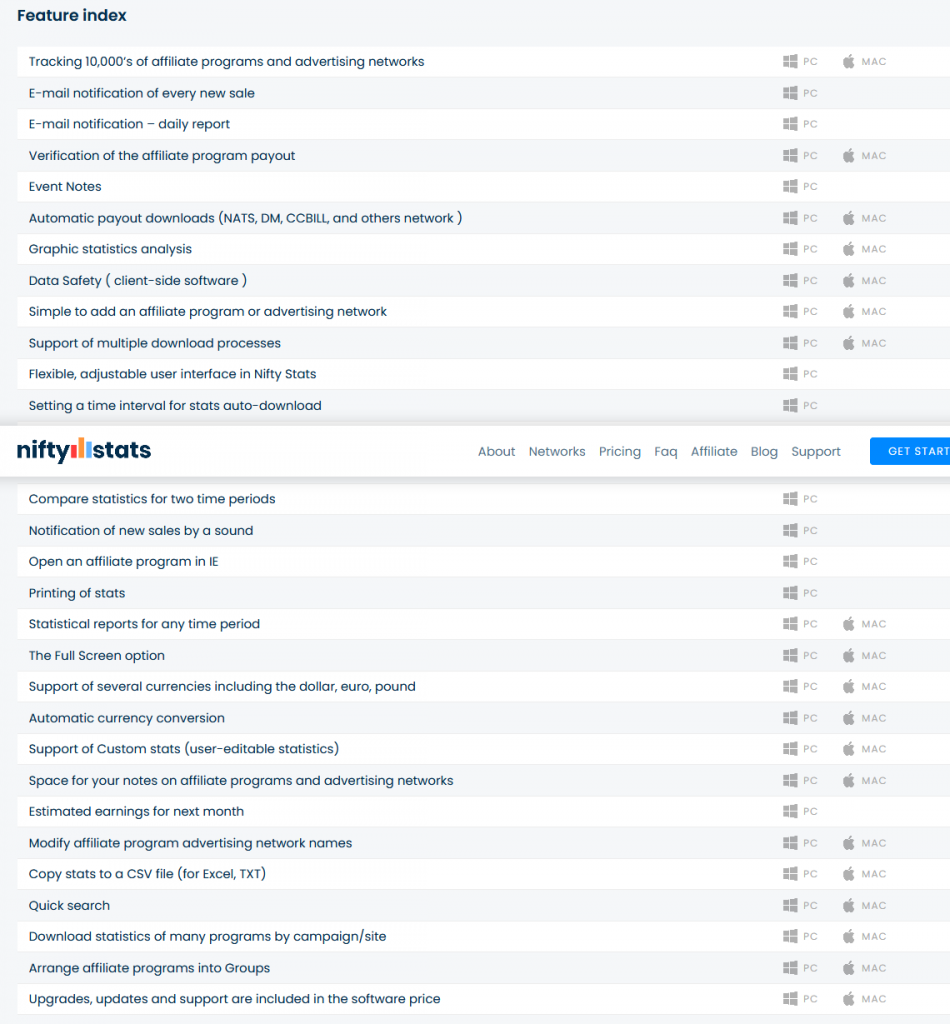 Of course, the features that this affiliate stats tracking software has is countless.

Don't wait and analyze your statistics for 30 days completely free.

There is also an application for Android, Windows and Mac users.
Your sales statistics are important
See more articles on our blog