We bring you more tips on how to use Tube Sites Submitter properly.
Use JPEG or JPG! If you are making your own thumbnails from your video then save it in JPG or JPEG formats instead of PNG.
Many adult tube sites allow the upload of custom thumbnails, therefore it's better to create a screenshot from your video and upload this jpeg or jpg image along with your video. Using this method the adult tube sites won't show an auto-generated thumbnail, but will use the one created by you instead. Such manually created thumbnail will convert better in most cases generating more views for your adult videos compared to the ones generated automatically by the adult tube site.
See the feature below in Tube Sites Submitter ( Big Image)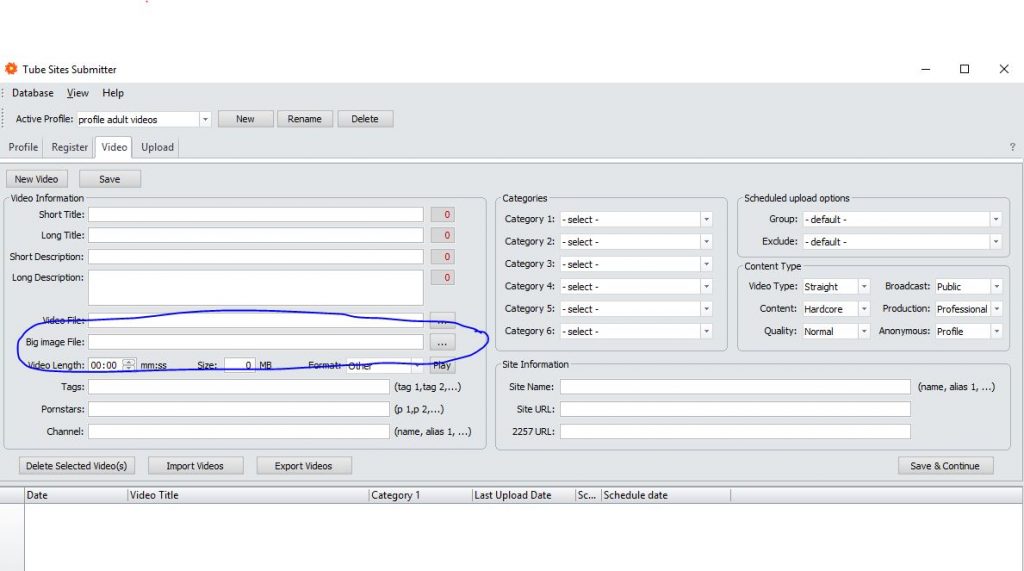 If you save your thumbnail in PNG format some adult tube sites will not recognize it and your video won't be submitted to that particular tube sites. As you can see on this result, nothing has been sent.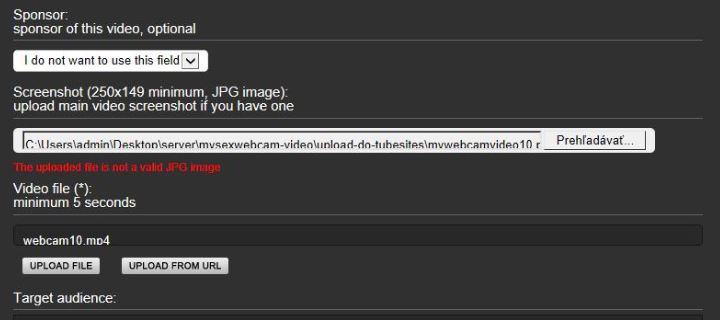 TIP:
Select a thumbnail which matches the first category selected in Tube Sites Submitter. This way you will get more clicks and better conversions for your videos at adult tube sites.