Tube Sites Submitter can store and subsequently display the history of all your new account requests and uploads, you just have to use the correct Tube Sites Submitter settings.
We have users contacting us regards error results not showing up after uploads in Tube Sites Submitter. It is necessary to correctly set Tube Sites Submitter if you want to see your results after uploads.
How does it works ? It's easy. Tube Sites Submitter saves a local copy ( a screenshot ) of the web sites during uploads ( once the video upload to the tube site has finished ) and requests for new accounts, i.e. so you can see the results let them be successful or unsuccessful with an error message. It's useful to go through these messages, because this way you can detect hidden problems with your uploads.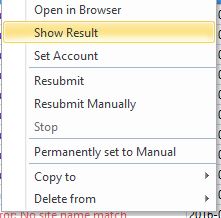 Most common errors?
The most common errors we have came across when working with Tube Sites Submitter were incorrect credentials ( login or password ) to tube sites, incorrect video length, incorrect video resolution, incorrectly filled out captcha's, etc. … All these problems can be eliminated to constantly improve your upload results.
How do I set up upload result storing in Tube Sites Submitter?
Open Tube Sites Submitter, go to STEP #1 and at the bottom you can see PROFILE FOLDER ( Save results in the folder ). Create or choose a folder where Tube Sites Submitter will store all your upload results.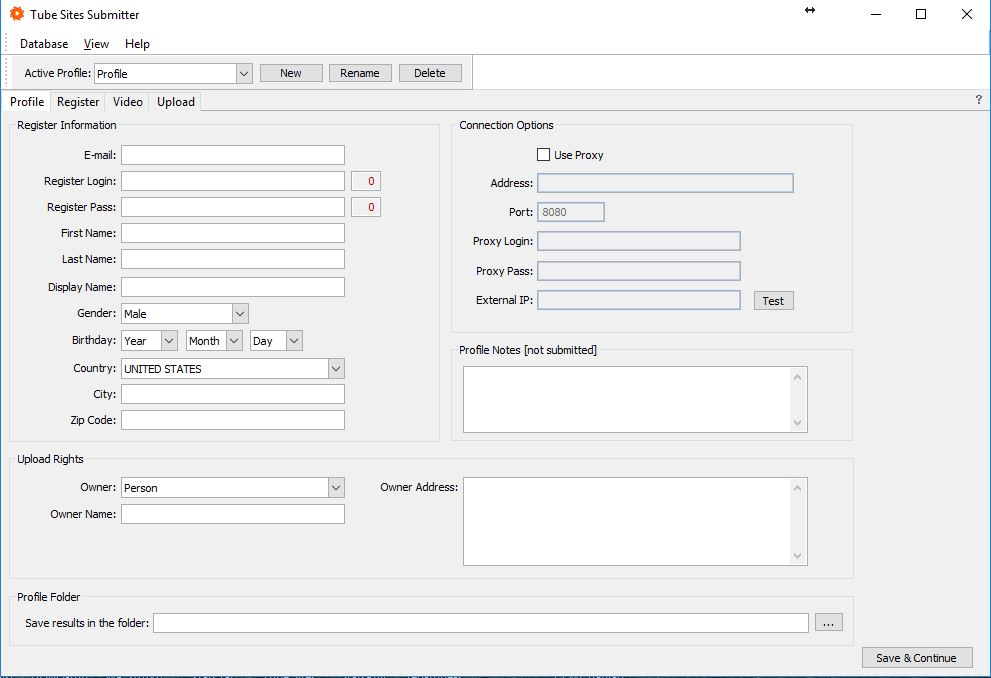 Would like to see the results after uploading ? You have to set it first.
We recommend you to use this feature, however it's not required. It is up to each one of you, but I'm using it from the first moment. Also it comes handy in case there is a problem with your results and the assistance of our support team is required. They can very effectively advise in case these reports are available.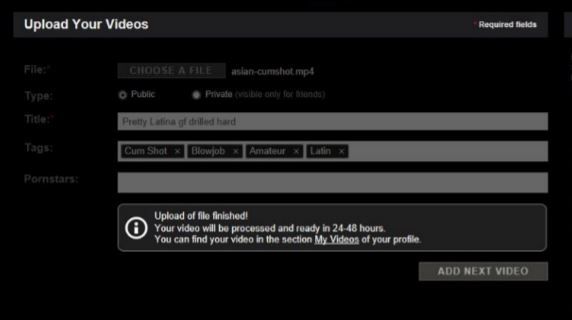 Update your database daily
Our team fixes and adds new tube sites to the database several times a week, therefore it's very important to update your database daily to achieve the best results when using Tube Sites Submitter.