Uploading adult videos to Pornhub is really easy and in case you have a fast internet connection (upload speed) then your videos will be up pretty fast at Pornhub. Forget about complicated manual upload via the site Pornhub, let Tube Sites Submitter do all the work for you. Your videos will be uploaded automatically.
We receive a lot of questions about how to streamline work with adult tube sites, therefore we will focus on adult tube sites in this tutorial.
Today on Pornhub and on video uploads. I suppose you have everything set up for the video upload, if not, then please refer to our previous articles about how to use our software for uploading videos to adult tube sites.
You can find those articles on our blog.
HOW TO USE THE TUBE SITES SUBMITTER
If you are using Tube Sites Submitter for bulk upload of adult videos to adult tube sites, then you have nothing else to do, Tube Sites Submitter will automatically submit your adult videos to Pornhub.
We will show you in the following steps how does it works.
We select Pornhub.com from the list, so our video will be automatically submitted to Pornhub, then we click on the START button.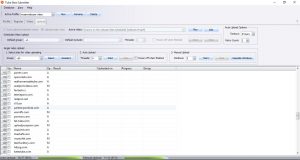 Note: You don't have to set anything else because our team constantly validates the functionality of adult tube sites. Pornhub is set to auto-upload by default.
The video upload process begins, you don't have to do anything, because Tube Sites Submitter will automatically select the correct categories, channel for your adult video. It will also add the correct tags, title and description, of course only when you have all this filled out correctly under step 2 (Video upload).
A progress bar will be visible after clicking on START, this indicates how much is left till the adult video is uploaded. The time depends on the size of your adult video also on your Internet connection (upload speed).
My network specs are the following:

My video has a size of 367MB and my upload speed is 24 Mbps. So uploading the video didn't take longer than 3 minutes. Let's check out the result.

The only information about the outcome in Tube Sites Submitter is that it all went well. You can also expand the result and see a screenshot taken about the final step right at Pornhub. As you can see the upload of the adult video to Pornhub was successful.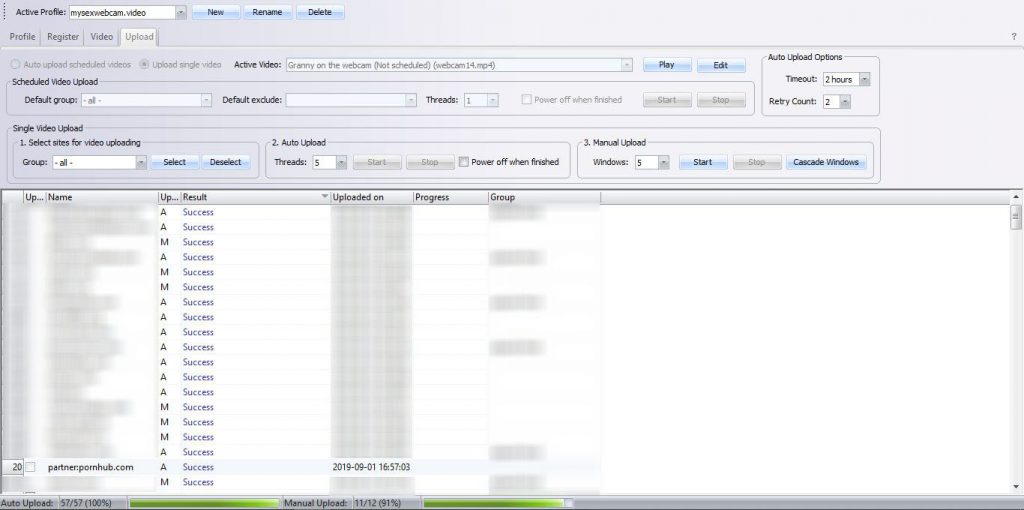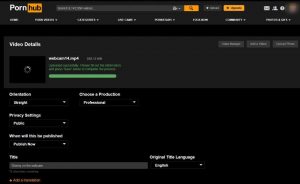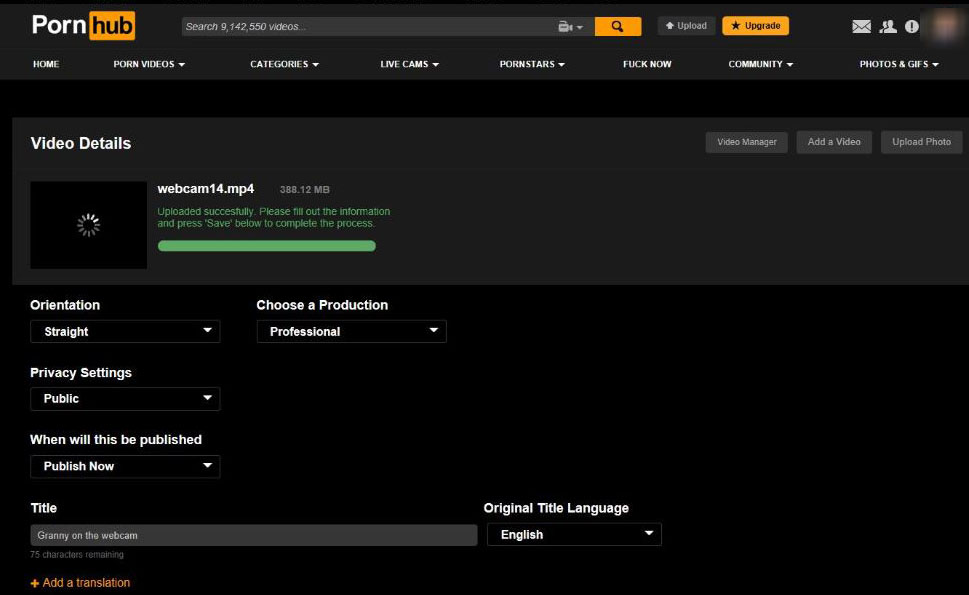 And that's all. The whole upload process to Pornhub didn't took longer than 3 minutes. Just leave us a comment below the article in case you have any questions. We will be more than happy to answer it.
And one more tip at the end. Check out our FREE VPS promo, it's a free virtual server with an IP address, using which you can try out uploading via VPS, you have nothing to lose.